JPdL International Introduces an Innovative Meeting Design: M3 Road Trip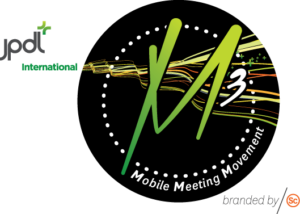 JPdL International is launching the first-ever Mobile Meeting Movement – the M³ Road Trip, which offers a unique travelling experience to PCMA's 2014 Convening Leaders conference in Boston. This initiative will allow participants to travel smart this January by discovering a revolutionary approach to meeting design: while en route from Montreal to Boston, passengers will engage in innovative workshops powered by sensov/ event marketing and Smarter Shift, all in the comfort of a luxury bus.
The Mobile Meeting Movement (M³) was designed to let you experience education in a new dimension while optimizing your travel time, saving on travel expenses, enjoying networking, and reducing your carbon footprint. Let's not forget our commitment to giving back to the community by contributing to the PCMA Education Foundation.
Interested in saving over 50% on your transportation costs while travelling to Boston from Montréal? We invite all members and future members of PCMA Canada East Chapter to join us for the round-trip from Montreal to Boston next January 2014! Read about the 7 key reasons why you should get on board on our JPdL plus blog, and join the Mobile Meeting Movement (M³).
Whether you are an association executive, meeting professional or industry supplier, travelling to a conference has never presented you with cutting-edge educational content, networking, and interactive opportunities: now that's something to talk about!
Find out the value of attending PCMA's 2014 Convening Leaders: The (R)evolution starts now!
For more information, contact our team.