JPdL's Rockin' Takeaways from PCMA Nashville!
Sounds like this year's edition of PCMA Convening Leaders was a song attendees just don't want to get out of their heads! One of the most highly anticipated events of the year, PCMA Convening Leaders, is an annual conference that brings together thousands of business event professionals from across the industry. Attendees have the chance to meet and mingle with event professionals, suppliers and clients while learning about the latest trends and cutting-edge technologies.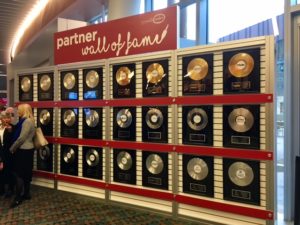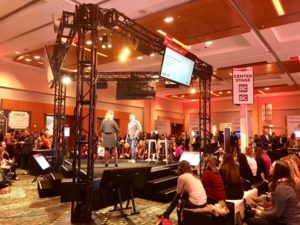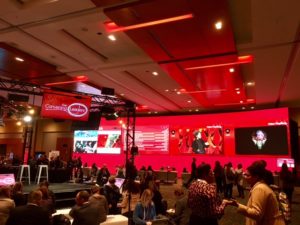 This year, PCMA amplified engagement in Nashville more than ever before with tons of educational content and a music theme that surrounded the city. A highlight of this year's conference was the opportunity to celebrate our own Samantha Mele, who was selected as one of PCMA's 20 in their Twenties.
We reached out to the JPdL team members who attended PCMACL to discover their greatest takeaways:
"In 'Thought Leader: The Power of Purpose in Business and Life', Roy Spence shared his lessons learned on his journey on the road to Purpose.  His smart and witty approach was very inspirational and motivating and has kept me thinking about my Purpose in the world and how I can make a positive difference in the lives of others.  Wow!" – Jennifer Ginsberg, JPdL Toronto/Niagara
"In the session 'The Art of Being Unexpected: How to Run the Business of Brand YOU' I discovered that it is not their job to remember you; it is your job to make sure they don't have a chance to forget you!" – Jillian Cardinal, JPdL Montreal
"PCMA Nashville was my first time as a participant at a conference versus as a planner. The city was extremely well branded – from arrival at the airport, throughout the shops/restaurants, and even when we left, there were Thank You signs at the airport." – Leeanne Akehurst, Intertask Conferences
"As a first timer to PCMACL, I was overwhelmed with excitement and completely in awe of all the amazing seminars and networking opportunities. I left Kindra Hall's 'Boost Your Brand with Strategic Storytelling'; itching to tell my JPdL story to my peers. Experiencing the conference as a 20 in their Twenties was an honour and I made some incredible connections with other recipients. I look forward to keeping in touch and reconnecting at PCMAEU in Cleveland! – Samantha Mele, JPdL Toronto/Niagara
"When it comes to sponsorship, quit making grocery lists of what you can offer clients. Start customizing offers à la carte; this will show clients you truly understand their goals and objectives." – Alain Carbonneau, JPdL International
"I noticed that more and more impromptu meetings seem to be occurring during conferences. The need for an 'office space away from the office' to connect with colleagues or clients during a conference is growing and something to not only take into consideration but look for new, original opportunities to try out." – Isabelle Desloges, CMP, JPdL Quebec
"Seeing just how effective consistency and persistency can be is truly inspiring. I have attended many PCMA events and continuously saw Butch Spyridon attend these events as well until he succeeded at bringing PCMACL to Nashville. Now that is dedication!" – Jean-Paul de Lavison, CMP, President of JPdL