PC-Oh Canada! Top 3 Reasons to Hold Meetings in Canada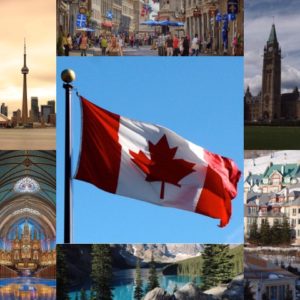 Associations are often surprised by the sheer amount of considerations that go into destination selection for an International meeting. Content, political climate and travel requirements are only a fraction of the elements to consider before determining which location is just the right fit. There is, however, one not-so-hidden gem that just turned 150 years young in July 2017 and just happens to be the home base of our six JPdL offices.
Why choose Canada over any other destination for your next meeting or event? We're glad you asked. From the beautiful landscapes and delicious food, to the rich history and culture within each city, our home and native land has so much to offer its visitors.
While we could list off hundreds of reasons to hold a meeting in Canada, here are our planners' "Top 3" picks:
1) The Value
Choosing to host your next meeting in Canada means knowing that you will be getting much more bang for your buck. The low cost of living coupled with the value of the Canadian dollar boast various advantages for visitors and event organizers alike.
The opportunities are endless thanks to multi-purpose venues and flexible activities that suit any meeting size, from those with several dozens of delegates to those that include several thousands.
"Canada has so much to offer as a complement to congresses such as technical visits and social programs. Because of these added dimensions, the value that you get from holding meetings in Canada tremendously outweighs the cost" says Audrey Hellio, Project Manager of JPdL International.
2) The People
When asked about their opinion on why one should host a meeting in Canada, the question was almost immediately met with the same response from all our planners; the people. An undeniable warm and friendly atmosphere seems to envelope every inch of the country, and cultivates the way for a diverse, inclusive and peaceful visitor experience.
"The level of customer service in Montreal is impressive in hotels, restaurants, venues and tourist attractions. We make it extremely easy for people to visit here." says Marie-Genevieve Gravel, Sales Coordinator of JPdL International.
Our country's open-mind, diversity, and hospitality do not go unnoticed by delegates and tourists alike. Thanks to a blend of various cultures overtime, the socio-political climate has rendered Canada a safe and inclusive place for any type of individual, regardless of gender, sexuality, religion, ethnicity, and otherwise.
3) The Diversity
A charming, mix of old and new experiences are what make Canada such a fascinating destination. We truly have it all; from big cities to wide open spaces, from various coastlines to beautiful mountains, and a mixture all four seasons as well. There is so much to do and see; you wouldn't be able to do it all in one lifetime!
"From coast to coast, we offer modern, state-of-the-art conference venues, partners with whom it is mutually beneficial and easy to collaborate, diverse industrial niches through our many universities, rich culinary experiences and fabulous and breathtaking sights!" says Isabelle Desloges, CMP.
Still not convinced on where to host your next meeting?
Article by: Ashley Frankel