United We Plan: How a Collaborative Economy is shifting the Meetings Industry
Many businesses wind down in the summertime, yet the gears continue to spin at JPdL as we work hard to produce meetings that are better and bolder than ever before. It is no secret that the contribution, support, and resources of every team member is what it takes to keep any Professional Conference Organizer running like a well-oiled machine.
This year marked the inaugural Global Meetings Industry Day (GMID), a day to recognize and celebrate our industry's incredible achievements, new developments and the meeting planners like JPdL that make it all possible. Events were held worldwide to celebrate this momentous occasion and two of our Certified Meeting Professionals, Jean-Paul de Lavison and Marie-Josée Talarico, brought back insightful takeaways about the current trends with regards to new technologies and collaborative economies.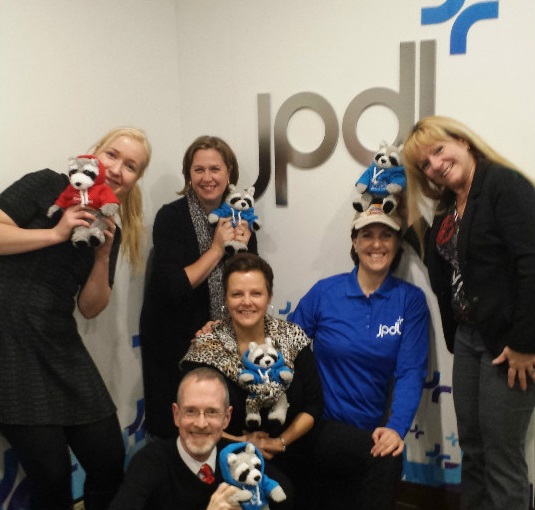 New Technologies
"It's more complicated to plan an event in 2016 than it was 10 years ago because of all of the technical aspects to consider. Industry expectations are high and there is always the feeling that you can do more or better." – Marie-Josée Talarico, CMP, Director of Operations
Having been in the meetings business for over 35 years, JPdL has seen it all, from the beginnings of the Internet to the era of social media and smartphones. The industry has jumped on the bandwagon with many new technologies, adapting them flawlessly to suit its specific needs. However, while technologies such as virtual reality goggles, drones, QR codes and RFID technologies can bring a new dimension to your events, it's important to be mindful of how they are used.
"New technologies can be a fantastic resource for events if implemented correctly. It's important to find a good balance between using technology to your advantage and seeking out too many new technologies simply because they are available." – Marie-Josée Talarico
Collaborative Economy
"From an economic and environmental point of view, the boom of collaborative economies makes sense on many levels because businesses today are all about maximizing resources and minimizing waste." – Marie-Josée Talarico
Sharing and exchanging resources among a community is far from being a new a phenomenon. However, throw on the title "collaborative economy" and the meeting industry can shift tremendously. Planners have access to more data, resources, opportunities and solutions than ever, thanks to the emergence and rapid development of new technologies hitting the market. Meeting planners that build and maintain mutually beneficial relationships with clients, suppliers and partners can thrive in this kind of environment.
Companies have begun to recognize the advantage of collaborative economies for planners by providing them innovative solutions. For example, certain congresses in France use UBER and other car sharing businesses to transport delegates to dine-arounds for a culinary experience unlike any other. Initiatives such as these can give meetings an added value to the overall delegate experience.
"The whole nature of the meetings business is that it's a fabulous opportunity to bring people together, it creates incredible value for everyone involved whether it be for exchanges of ideas, developing new opportunities or just making the world a better place" – Jean-Paul de Lavison, CMP
Article by: Ashley Frankel