Discover Our Social Experiences !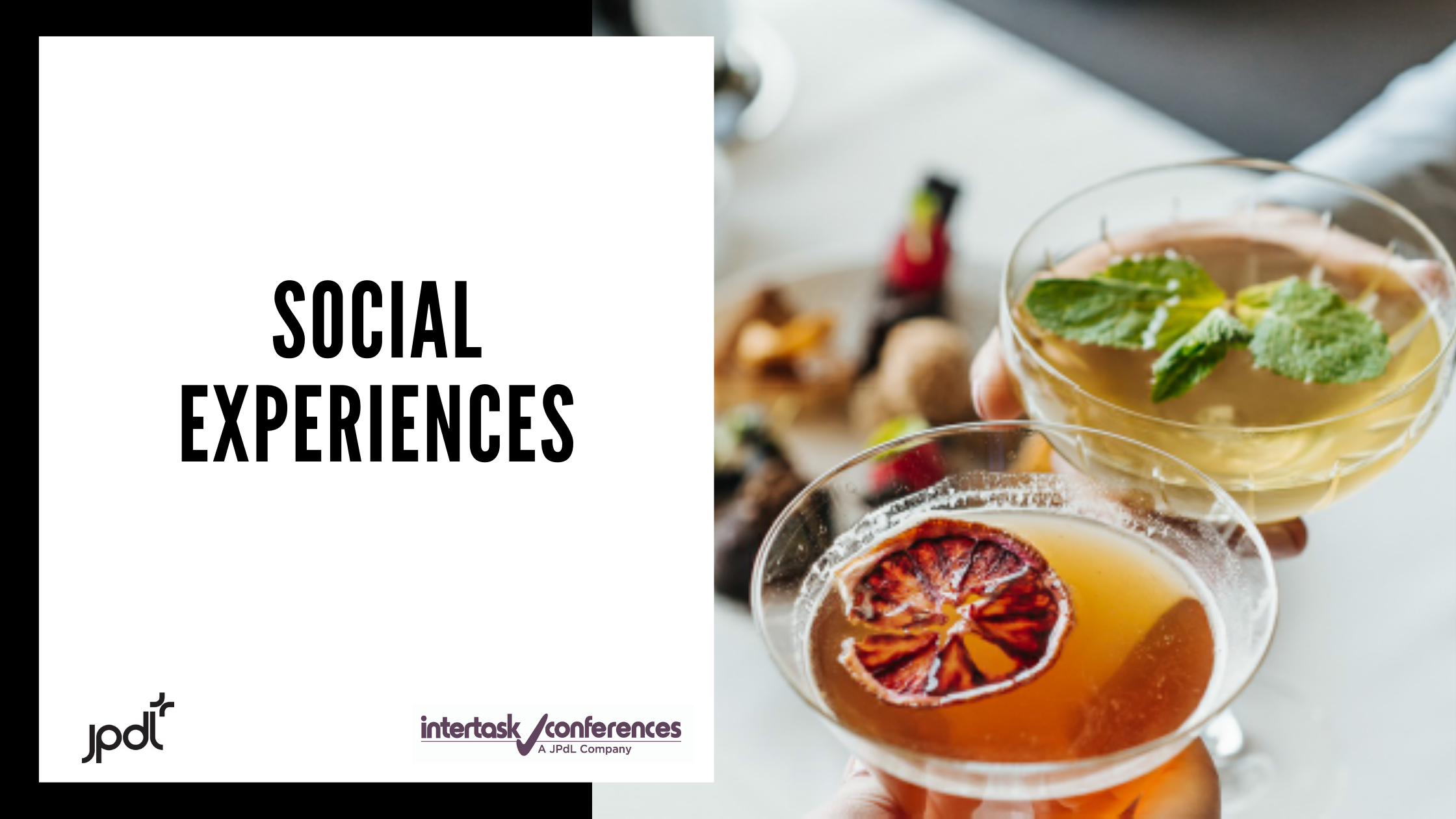 "People will forget what you said, people will forget what you did, but people will never forget how you made them feel."

That well-known quote from American poet Maya Angelou is as applicable to events as it is to people. In fact, one of our toughest challenges in the event industry right now is creating memorable virtual events.  
Human contact and social interaction are critical for many aspects of our health…particularly our mental health.  When participants are asked to provide their 'reason(s) for attending' an event, networking consistently rates very high in post-event evaluations.  The past 14 months have made networking and social gatherings next to impossible but we have developed ways to make getting together virtually possible.  
Social experiences in the digital age are different, there is no question about that, but when done properly and professionally, they can help to create engagement, collaboration, and excitement.  Although you can never fully replicate an in-person experience, you can absolutely enhance a digital event by injecting fun, creativity, and that extra something special that will leave people feeling invigorated, appreciated and inspired. 
This is where we come in! Whether you are looking to impress your delegates, wow your clients, or reconnect your team, we have solutions for you that will forever change the way people see a virtual meeting!  We know that everyone is just a little 'zoomed out' these days so we are here to help you get them 'zoomed in'. 
Have you thought about incorporating a Wellness Workshop into your program (who couldn't use a little more movement or mindfulness these days?!)? Entertainment to kick-off your event? Themed gift boxes filled with items that riff on event themes or corporate key messages can be delivered directly to delegates, team members, or clients, making the event more personal and showing off your creativity.  Maybe a culinary experience to delight all the senses? How about a team-building activity to allow your colleagues the chance to get together, connect and release a little pent-up stress? Find out more about social experiences!
We would absolutely love the opportunity to chat with you about your specific needs and help craft something special for your next event.  It's our greatest pleasure to make you look good, and make your participants feel great after attending your virtual event!